Hey there! Yes, you! We're looking to find out what you think the best features of the Jellyneo Portal are, and we need your help.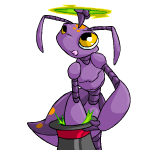 Below are a few questions we're hoping you can answer:
What module do you use the most?
What is the JN main site missing that you use the portal for?
What do you like most about the portal?
What might the portal be missing?
To answer, please post your answers as a comment on this news post! Looking forward to hearing from you!